Cambodia Temperance Lecture
How are you these days?
Cambodia suffers an intense heat first time in fifty years. Therefore, people are afraid to go out to work or to get together. What people expect most is a heavy rain which may cast away the heat at once. We hope that our temperance work may serve such heavy rain to throw away the hear to the people in Cambodia. On April 26, at Yukunto School, we had a temperance lecture. The lecture took place at the auditorium of the school, which was small and uncomfortable, we thught that the students might have difficult times.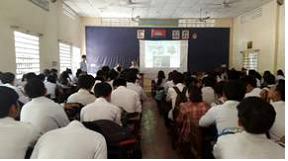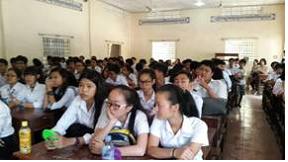 In the midst of the difficult situation, we saw the hope of this nation in the students who listened t to the lecture so attentively. Through the, we expect that Cambodia become changed gradually. 140 students attended the lecture, when Dr. Kang Yong Yang served as main speaker, Ms. Makaraga serving as interpreter. For this occasion, the wife of the director of WHO gave also a lecture on the harm of drugs.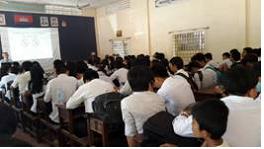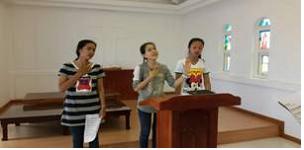 After the lecture, we also had our regular temperance lecture. Students, discipled by missionary Ms. Kyung Ran Shin led the meeting. With the students who participated in our meeting, we also had a time of sharing how God helped us in our lives.
We thank you for your support and prayer for the Cambodia Christian Temperance Union.
Cambodia Woman's Christian Temperance Union